If you find yourself needing custom blankets, or just not knowing which blanket will fit your application. There's a couple simple measurements you can take that will tell you. On aftermarket turbo's, I need to know if it's internally waste gated or not, and I need the flange to flange radius around the exhaust housing, here's a crude pic of what I'm talking about.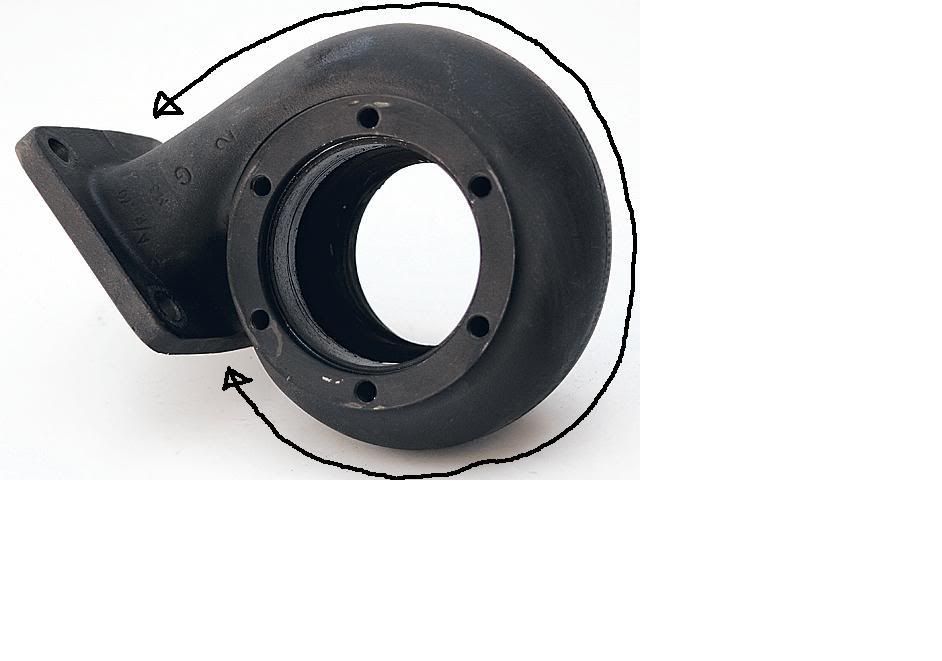 For hot pipes, I need length and diameter of the pipe, that's it. Always measure around the outside of any bends. Custom blankets are based off material used, I don't charge more to do custom blankets, more material, more cost. It's not a time oriented issue for me.
If it's something different, like manifolds. Pictures are helpful, but the same measurements basically still apply. Hopefully this helps clear up any confusion, this should also help make sure I get you the right blanket the first time.