Finally got around to starting my build this weekend. going to start a build thread on it. Going to take me a little time to get it all on here and organized.
Started with an 07 classic crew cab long bed truck. And an 05 Tahoe z71. The truck has a 6 inch zone lift an upgraded transmission. Along with a waste veg oil system. Went ahead and ordered a 63 mm turbo, newer drivers manifold, and a pvc reroute kit. The Tahoe is a 230k mile truck that was my wifes daily driver up until a few months back when we got her a tdi cruze. So other then rusted brakes from sitting it was in pretty good shape.
Pulling the cab from the truck and body from the Tahoe.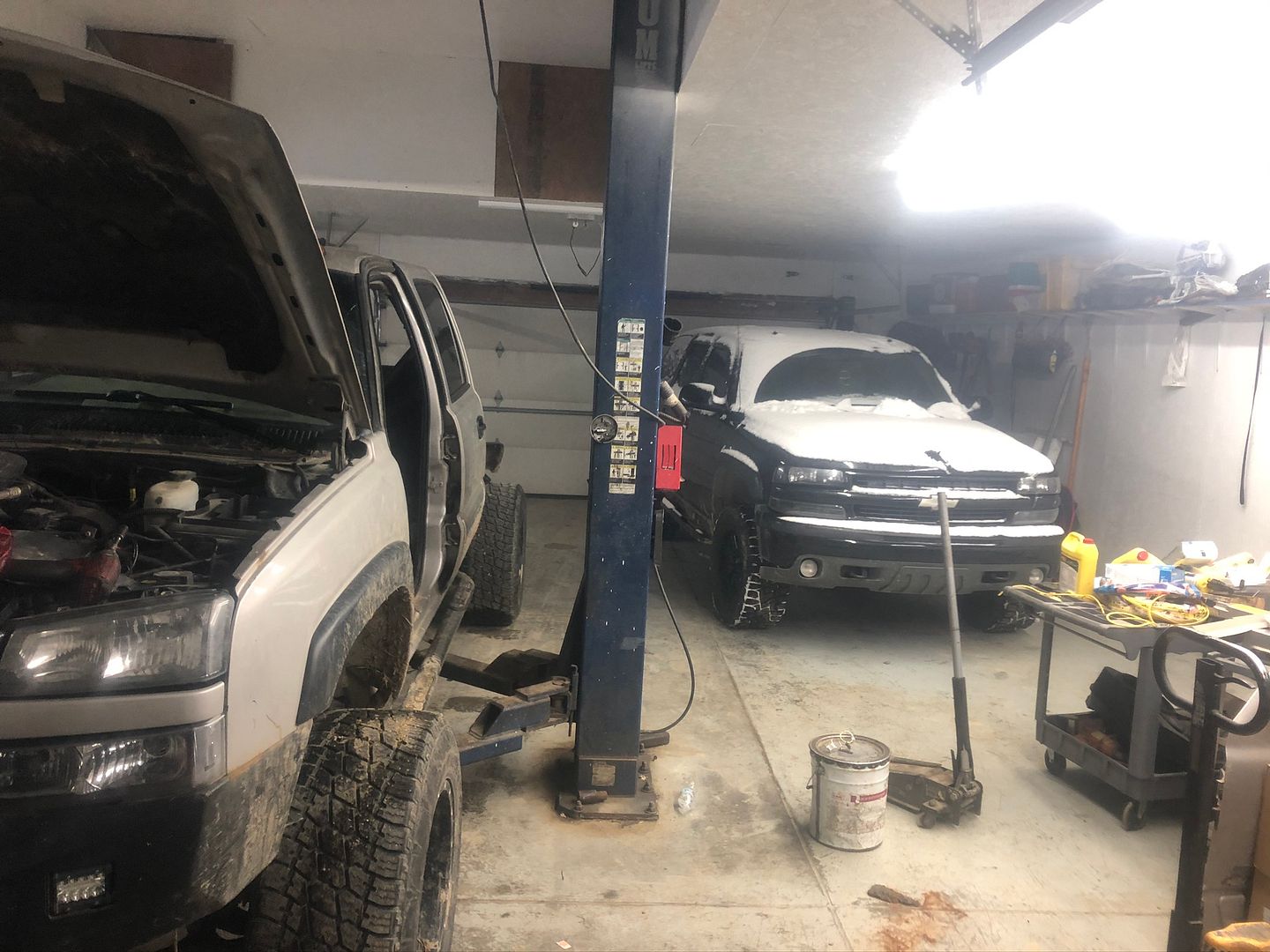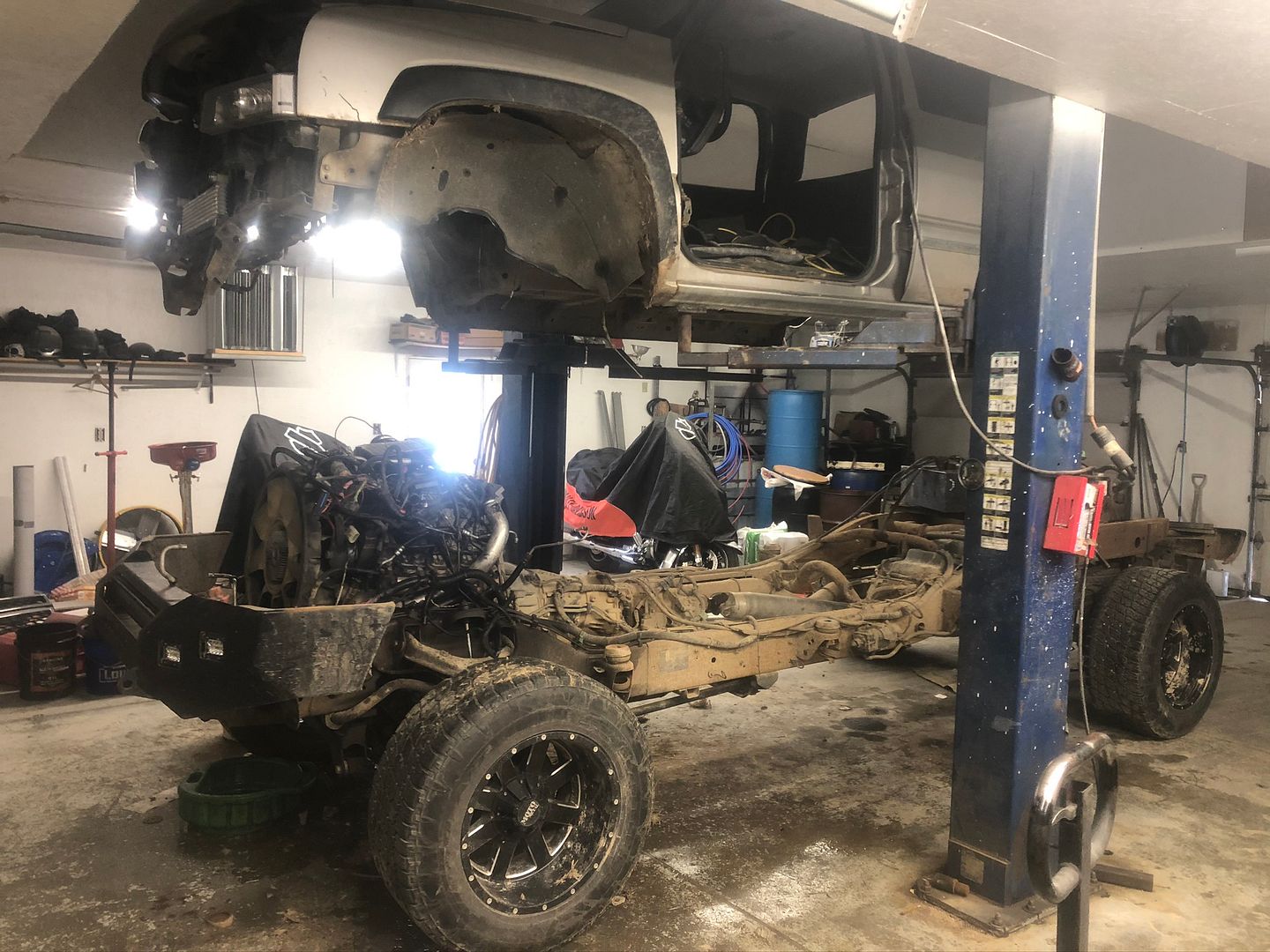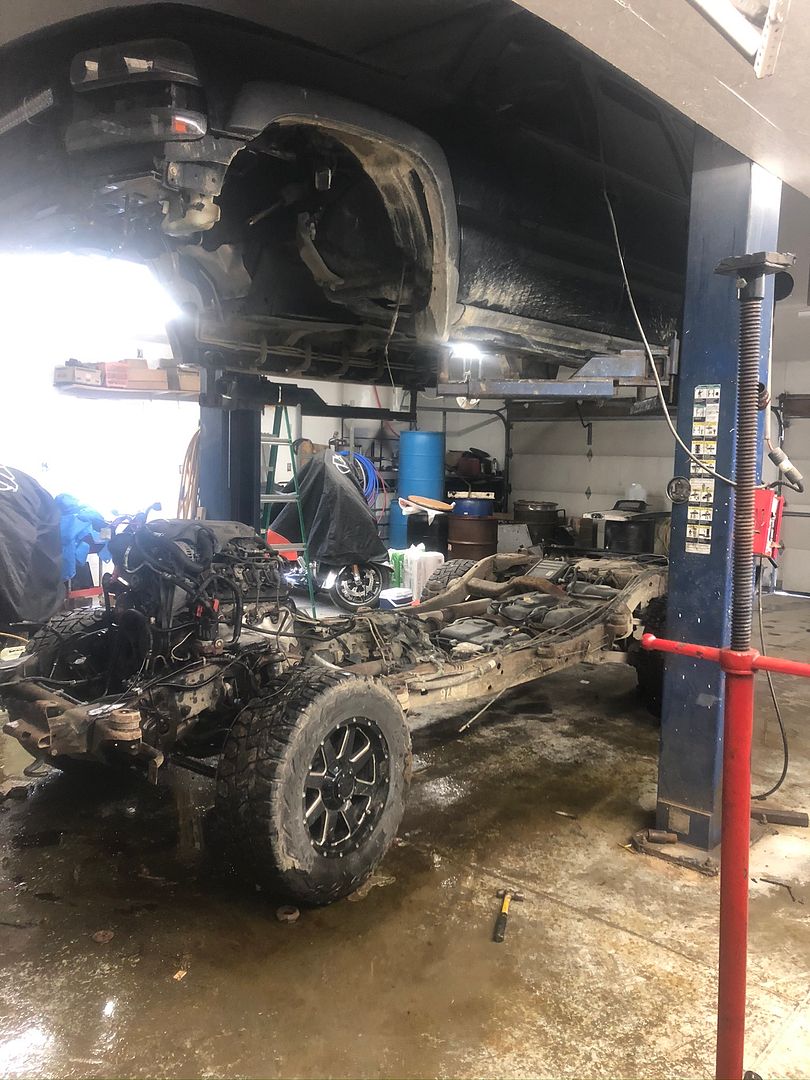 set the body down on the Tahoe just to check it out got a lot of frame to remove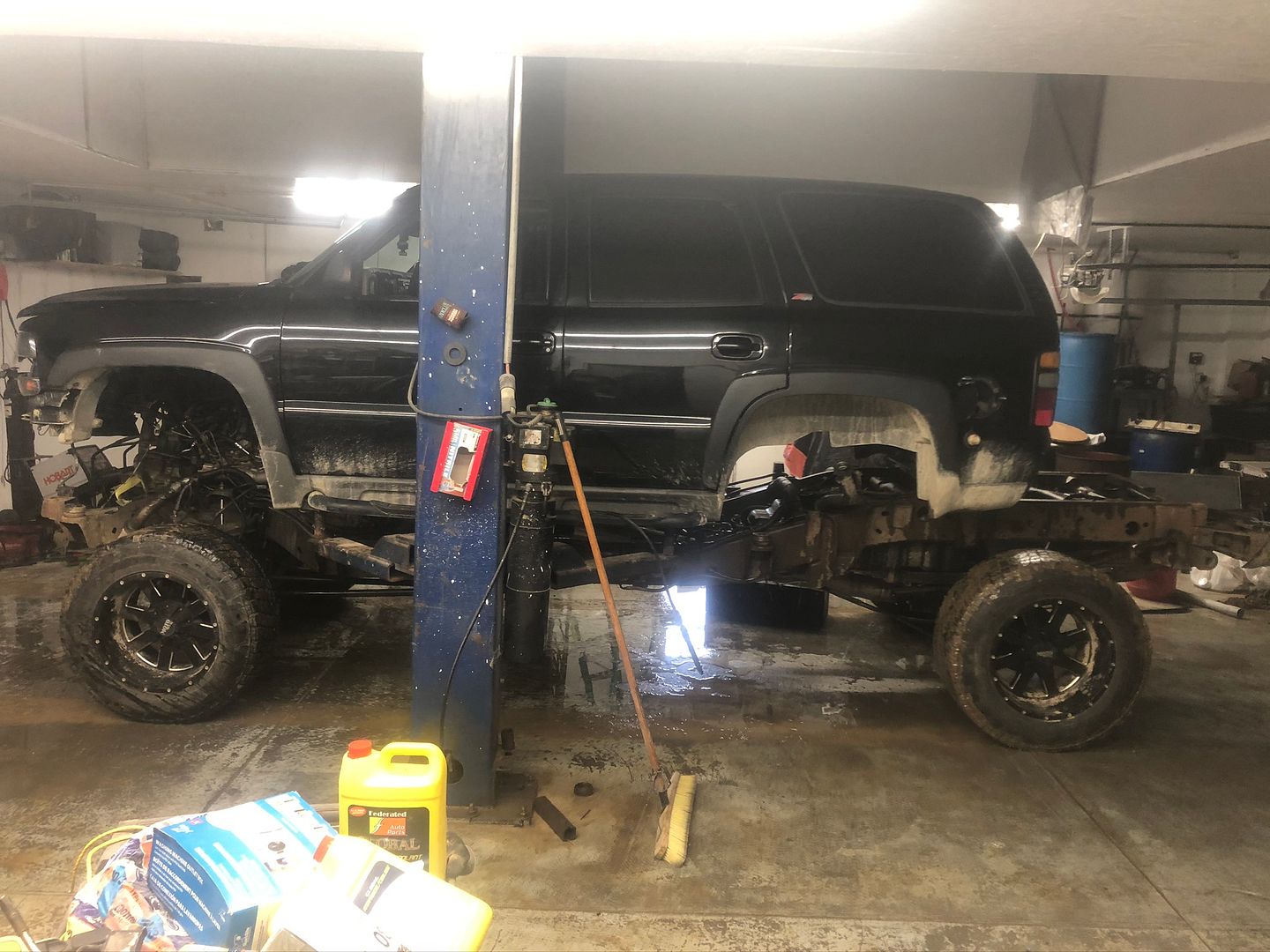 got both frames hosed off and back in the shop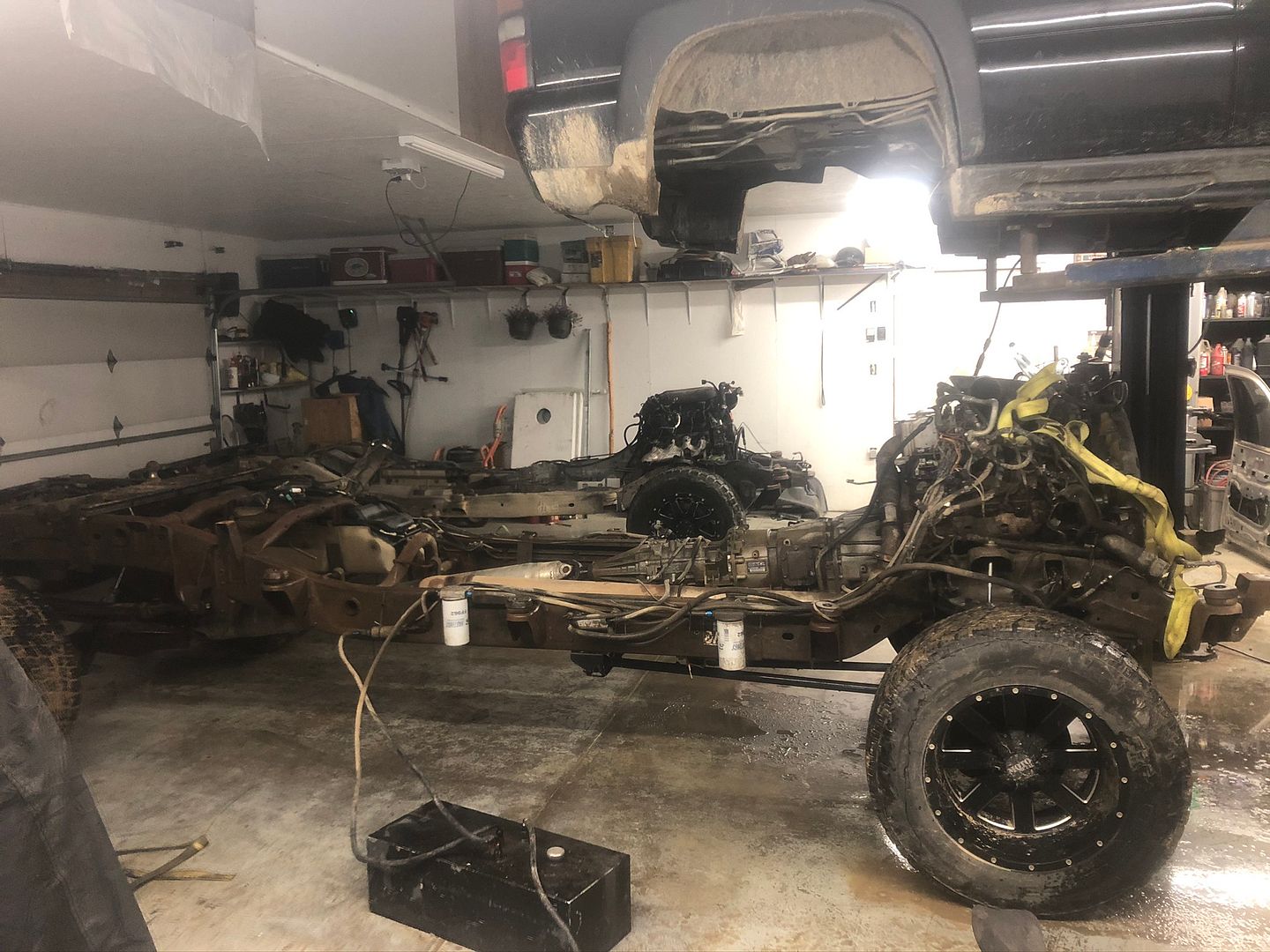 poor little 5.3 that im not really sure what im going to do with as of yet
after spending a few hours of measuring, marking, remeasuring, checking, double checking and triple checking I decided to make the cut. I decided to do a step cut and then do the same thing but backwards on the other side. I cut 12 inches from the center section.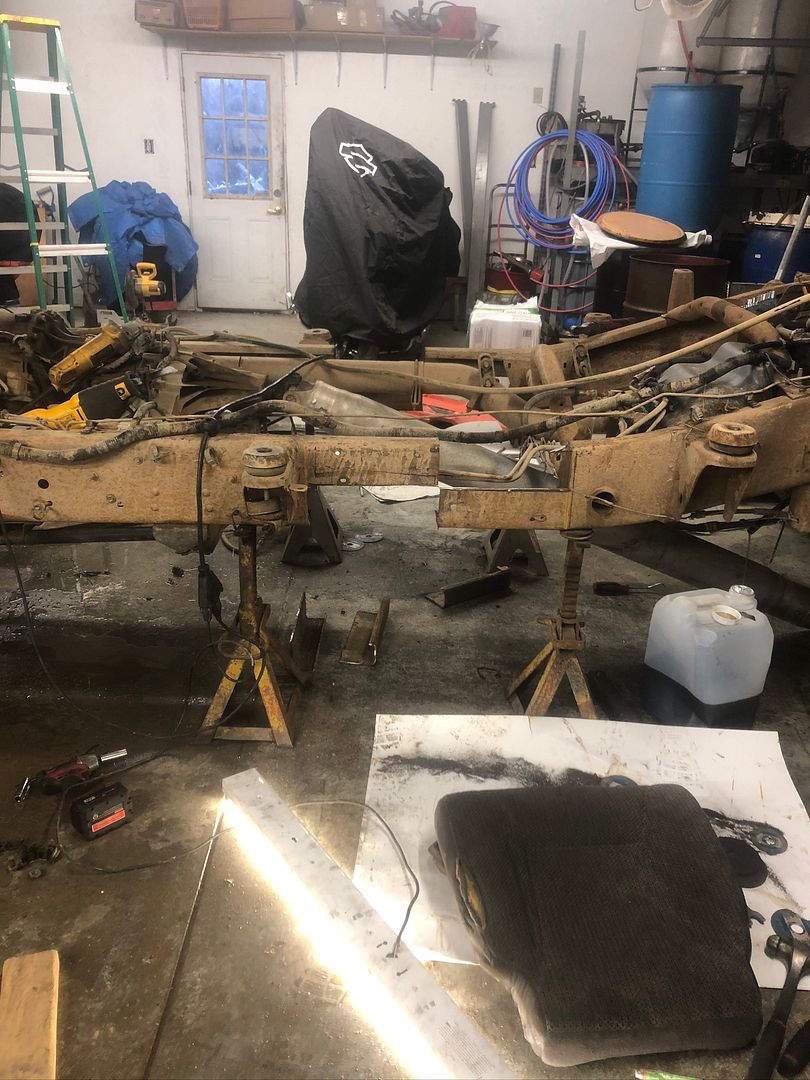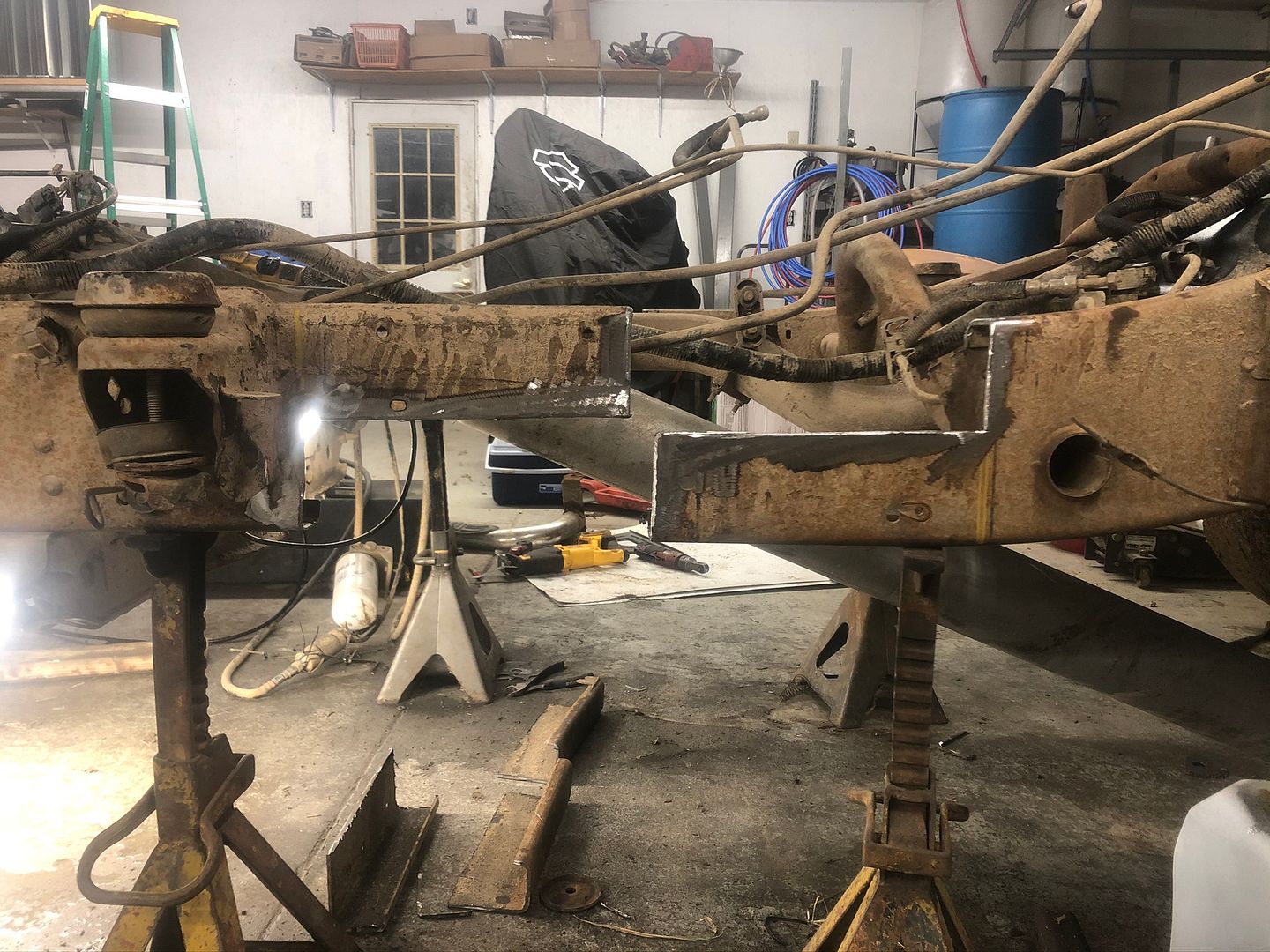 Frame is all welded back together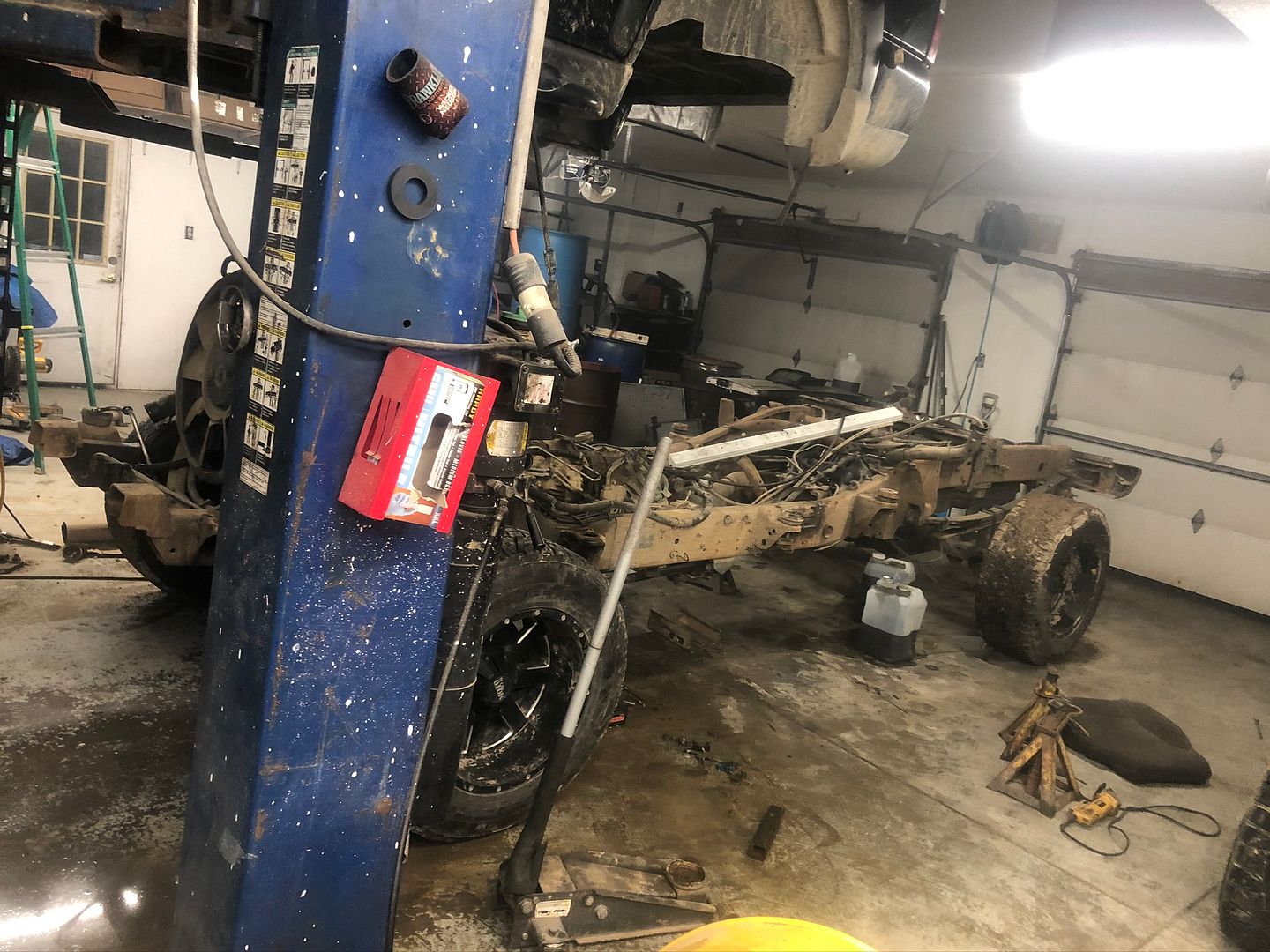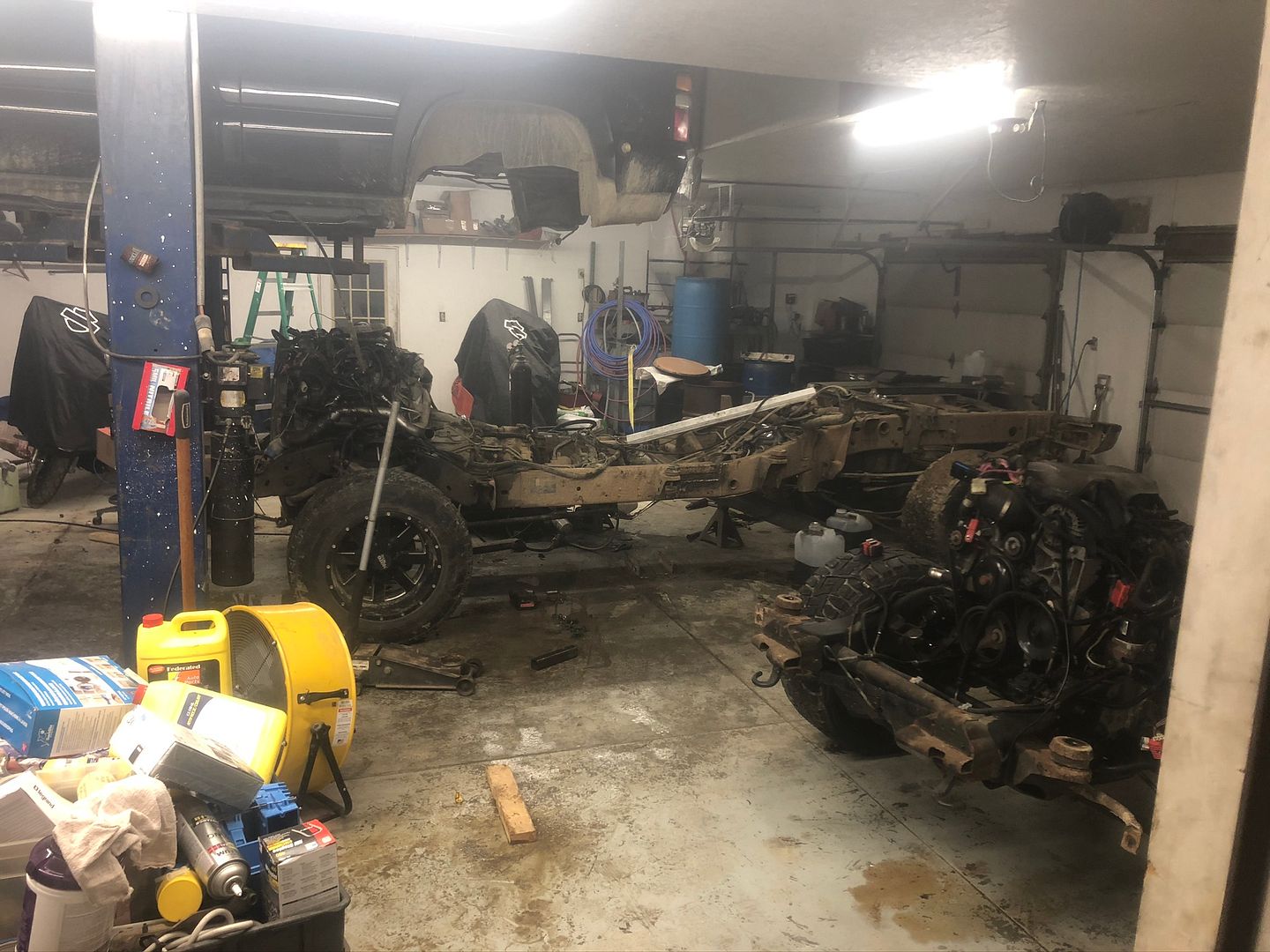 Cut the rear spring shackles loose and started on moving axle forward. Had to move it roughly 26 inches forward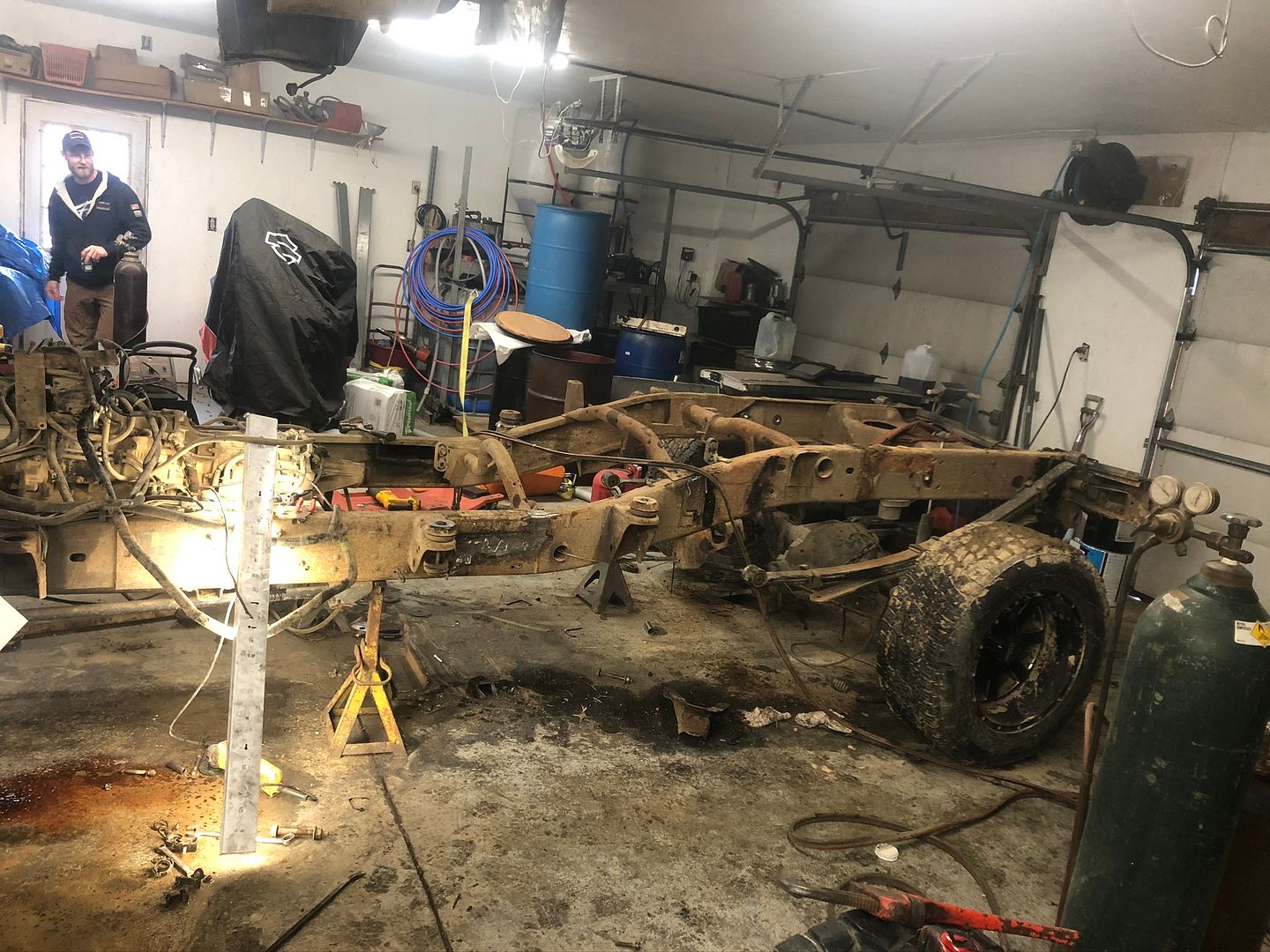 set the Tahoe body down to make sure I got rear axle in the right spot. in the pic the axle was to far forward had to take it all back loose and move it back about an inch. but that was the end of the day on sunday and to be honest I was worn out.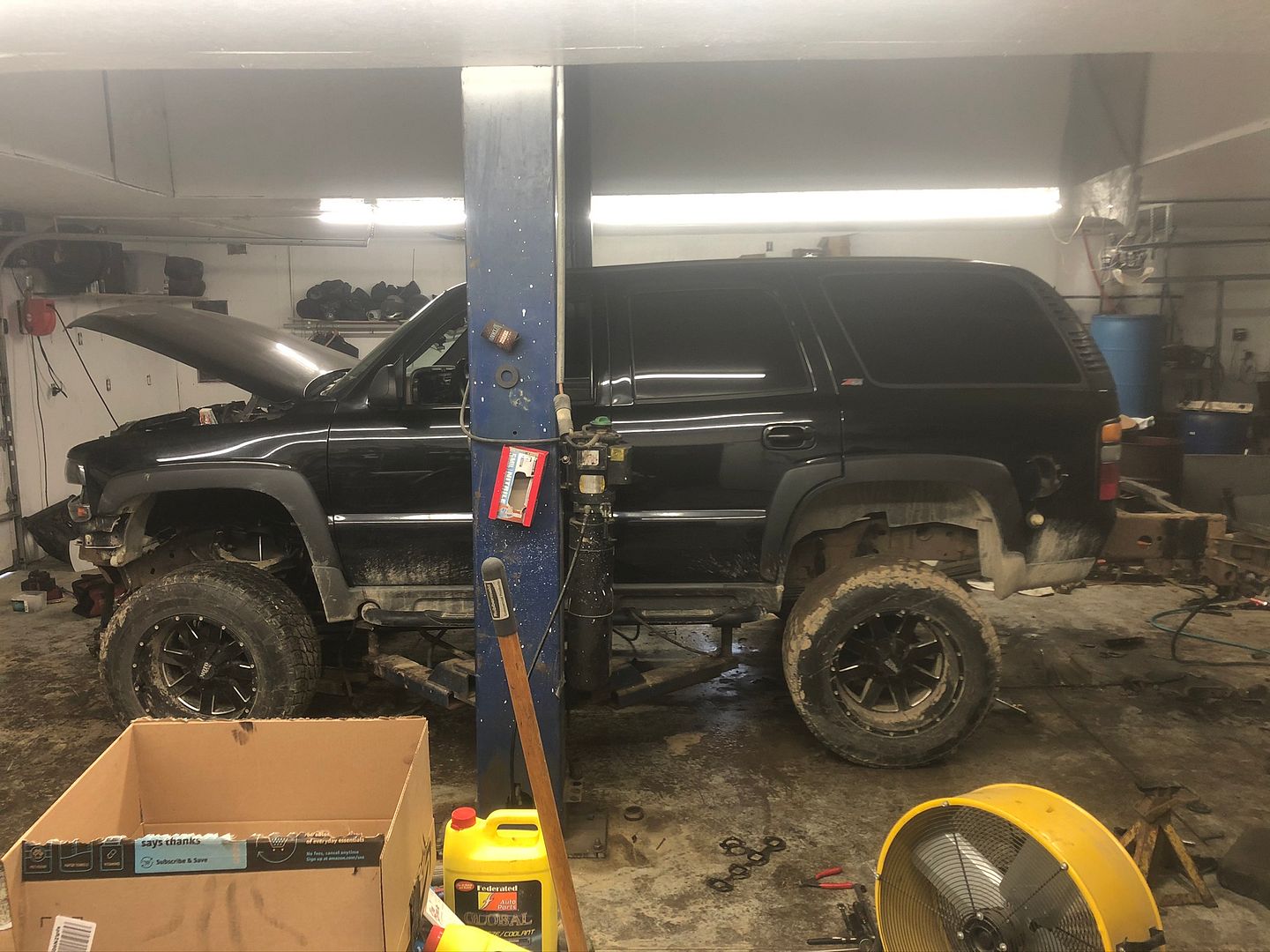 We also got the new turbo and drivers manifold put on it to. So far we are about 16hrs of work deep.
Last edited: