I'm chasing a trans fluid leak coming from the converter housing-to-transmission bolts. I pulled the top of the trans apart already, replaced the two stator/pump plate gaskets, new pump o-ring, new seals on the 10 pump bolts, new copper washers on the bottom two converter housing bolts. Put it all back together and it still leaks. On inspection with a borescope through the inspection covers, I am seeing red fluid rings around the bottom 4 bolts inside the converter housing....labeled 1-4 in the pic below (same locations as original leak). Converter itself is dry, area under the pump seal is dry. Pump bolts (with the rubber seals) are also dry.
I found "Dowty" or Bonded Seal washers that say they are typically used in higher pressure fluid applications where copper washers are insufficient for sealing. Any thoughts on using these on the converter housing bolts? NOT the pump bolts with the rubber seals....those aren't leaking...
I'm thinking replacing the two copper washers on the bottom, as well as adding to the rest of the housing bolts.
Here's what these washers look like: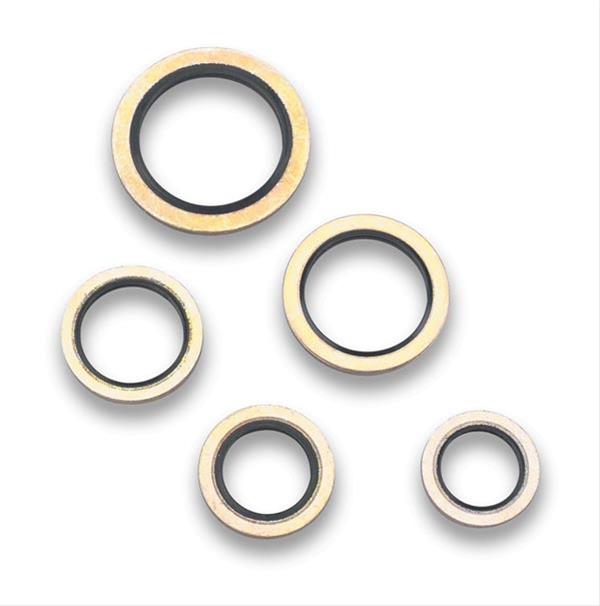 FWIW, I called Allison's tech support line earlier this afternoon to ask about the leaks. They wouldn't give me any info since this is apparently a GM built transmission, just branded as Allison. The guy I was talking to referred me to a local service center, who refused to let me talk to a tech and wouldn't give any recommendations about anything. Called and left Mike L a voicemail, hoping to be able to pick his brain if he calls back.
Last edited: