---
cut it off and make a new one on the rear axle. for the front , they come with lower control arms in some cases. if not lots of lift shops will have them from being removed in certain cases.
__________________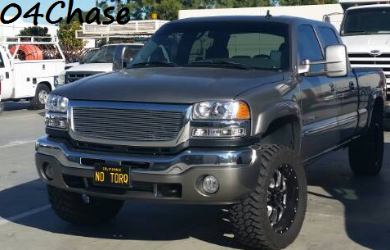 04 Silverado SS - 10.7@130 on 22's 440 lsx twin turbo/4l80 AWD (SOLD)
09 CTS-V bolt ons and carbon fiber 792 rwhp on e85 XXXX rwhp on the bottle
14 BMW 335i m-sport - jb4/flex fuel (wifes)
07 GMC LBZ CCSB LT3- danville 3794 stg 2 ,Magnaflow 3"downpipe, magnaflow 5" turbo back in black,atp efi dsp5, cognito 4" NTBD w Fox ,deaver mini pack, denali hid retro , focal/jl audio tw3's ,bmf's, Mike L Trans , fass 150 titanium sumped , 6 gallon air , viair 450c , k3la ,cts2 w lots of add ons.
55 Belaire , Hotrod in progress , airbagged, driver with no power!